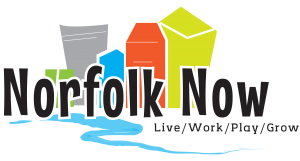 The people are what makes this place so special. Norfolk is a diverse community made of up community leaders, people behind the scenes that "just make things happen" and everyone in between.
NORFOLK TRIVIA
How many miles is the Cowboy Trail, qualifying it to be the world's longest rails-to-trails bike trail?
ANSWER
The Cowboy Trail starts at TaHaZouka Park in Norfolk, and when completed will be over 321 miles long.
Life in Norfolk can be whatever you want to make it. Part of that experience is to explore those unknown treasures that only "the locals" know about.
A community is only as good as its neighborhoods. Like a patchwork quilt, our community is diverse and our neighborhoods make Norfolk a great place to live.
Did you know? Great American Comedy Festival started in 2008 as a way to honor late Johnny Carson. The Festival is held mid-June, featuring 20 comedians from across the nation.