Unexpected Surprises Make a Family Feel at Home
Sometimes returning to your hometown offers opportunities that you would have never expected.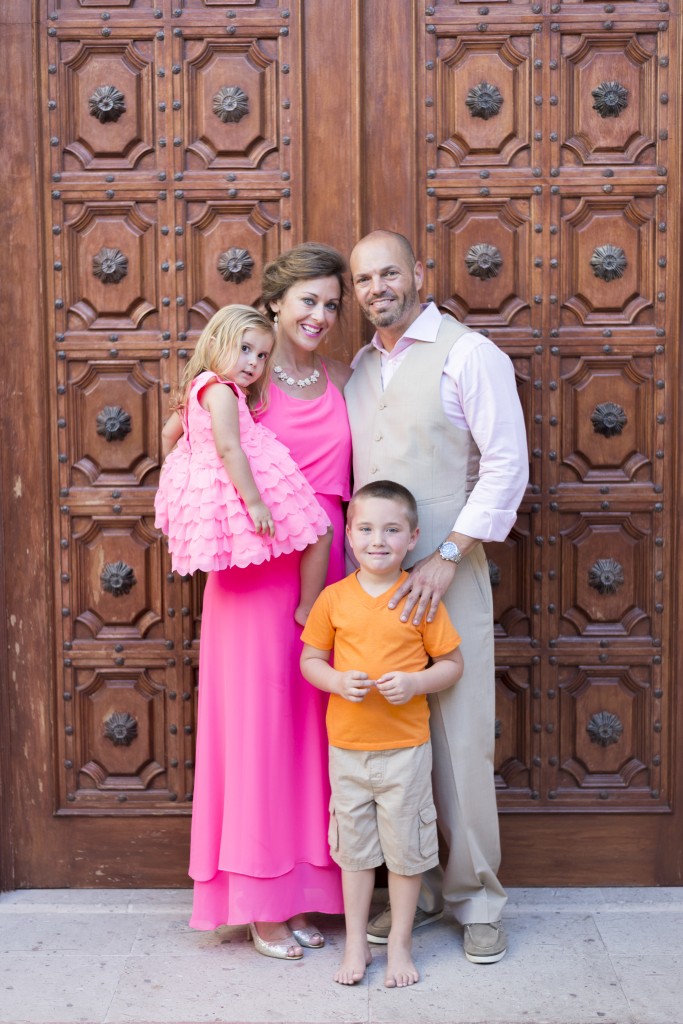 That was the case for Jade Lafleur. Jade and her husband, Bill, live in Norfolk with their children Lola and Knox. Both are Norfolk graduates, who attended the University of Nebraska in Lincoln.
After pursuing a Bachelor of Science degree, Bill played collegiate football and lived in California for ten years. Eventually, his educational goals led him back to Nebraska to pursue his Master's degree at the University of Nebraska in Omaha. This path also led him to Jade and the two decided to get.
As fate would have it, Bill was offered the opportunity to teach at Norfolk Catholic High School. He initially taught Social Sciences and was a football coach and Athletic Director, but he just completed his first school year as principal of Norfolk Catholic High School.
Jade, who grew up in Norfolk and is now a realtor, wasn't too sure she would like living in Norfolk after living in Omaha.
"I was nervous moving back to Norfolk," said Jade. "At first, I thought that it would be hard to make friends and form close relationships with those in the community."
However, those apprehensions soon faded after Norfolkan's gave her a warm welcome home. She discovered that there were other young professionals like her that she could get to know and others who had chosen to move back home just like her.
"I was afraid I would miss Omaha but I don't miss the traffic and I feel like I don't have to plan so much for the time it takes to drive across town to do things with friends. I find I do more things with friends here than I did in Omaha because of this."
Another aspect she was concerned about was the difference of shopping and amenities that she was accustomed to in Omaha. She questioned whether she would be able to be satisfied in a smaller community but she quickly realized that Norfolk had more to offer than when she grew up. She also learned that there are many ways to access the same amenities she was accustomed to in a larger city.
"You have a variety of different specialty shops as well as large chain stores right here in Norfolk and I found that ordering things online that I couldn't find locally and then having it delivered right to your door was a huge benefit. Plus, the downtown area is awesome."
Jade and her family have made a lot of friends and as a realtor, she has seen that effect for others as well.
"I just think people are so nice. I have a friend that moved here from Miami and she has made really good friends here and so it is neat to see someone who have moved here from Miami fit in so easily. Plus, the area businesses take a really great interest in families who are new to the area by helping them fit in and get involved."
And speaking of getting involved, Jade believes that her and her family have been able to pursue many of their passions and interests more easily than they would have been able to in a larger city.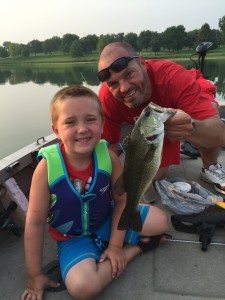 "Bill is an outdoorsman and it is so easy for my husband to go drive out to the country to enjoy hunting and fishing. It was a lot harder for him to do this and get out of the city when we were living in Omaha."
Jade and her family have enjoyed taking advantage of the many outdoor recreation opportunities in the Norfolk area during the summers.
"Summers are great here. There are events like Music in the Park and outdoor recreation such as Skyview Lake and the Cowboy Trail–whether it is walking or biking on the trails or fishing and hunting in the area. We walk a lot and ride our bikes as a family around town."
Jade has also been able to successfully pursue her passion for yoga and Pilates by opening her own business.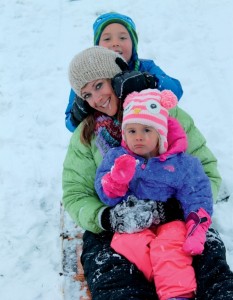 "I own Bella Barre which offers Pilates, yoga and barre classes. That is my hobby that I enjoy doing and teaching classes. I don't think of it as much of a business but as my release each day."
Given all the different opportunities that moving back home has allowed Jade, what she is most thankful for are the people that she has met.
"The best part of living in Norfolk are the people in the community. It is just a different feeling than living in a big city. It's nice not to have to worry about the same things you do in the city such as safety and there are so many great events that support area causes locally that it shows a great support for others in the community."
Sometimes moving back home can bring surprises that you could not have anticipated. For Jade and her family, those unexpected surprises have helped them be very comfortable with living in Norfolk.
"Now after living here, I cannot imagine living anywhere else."